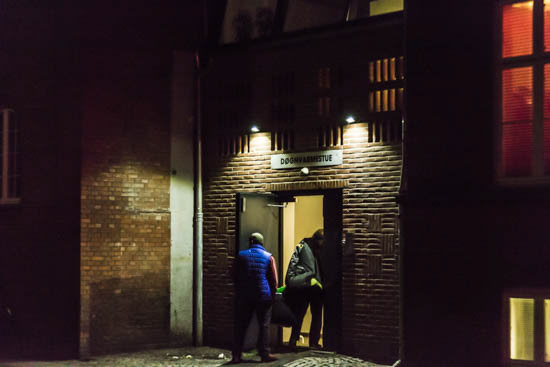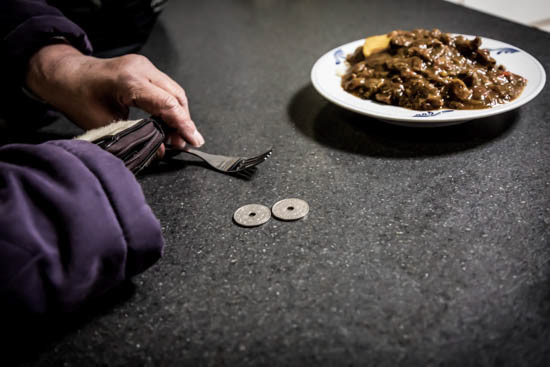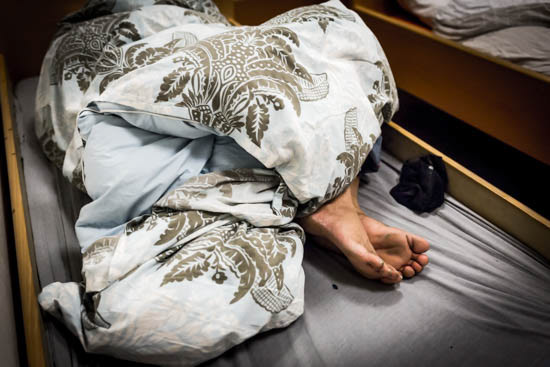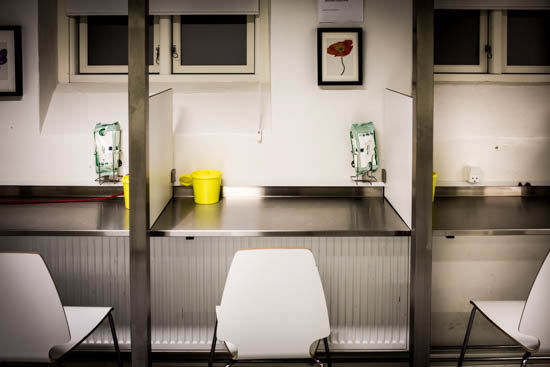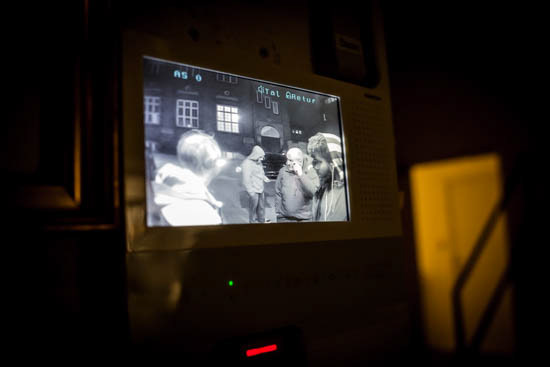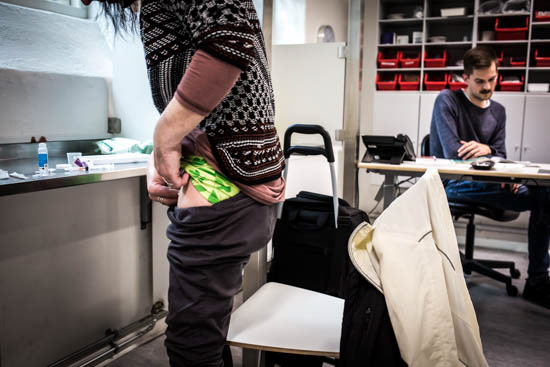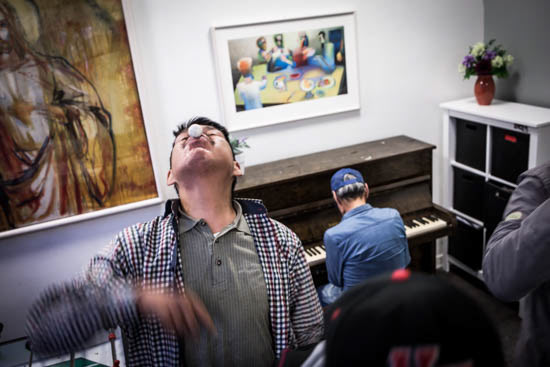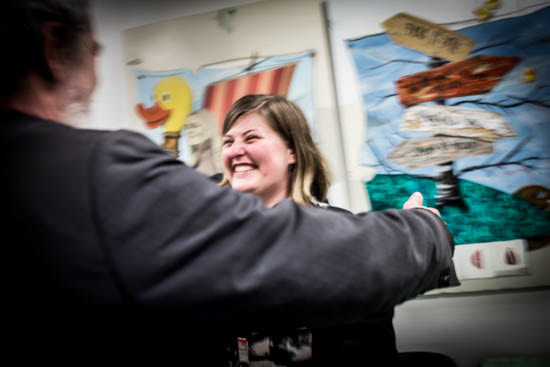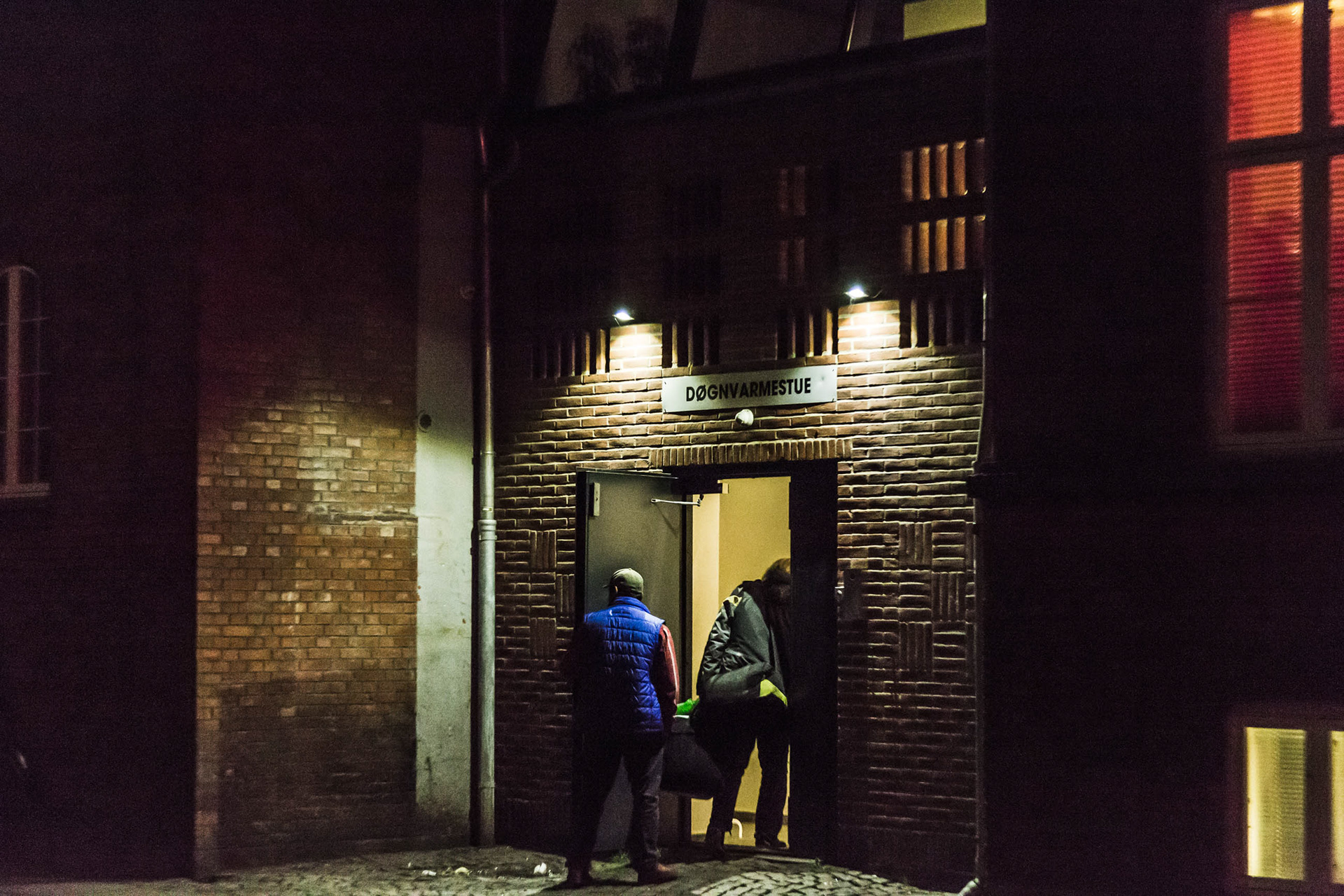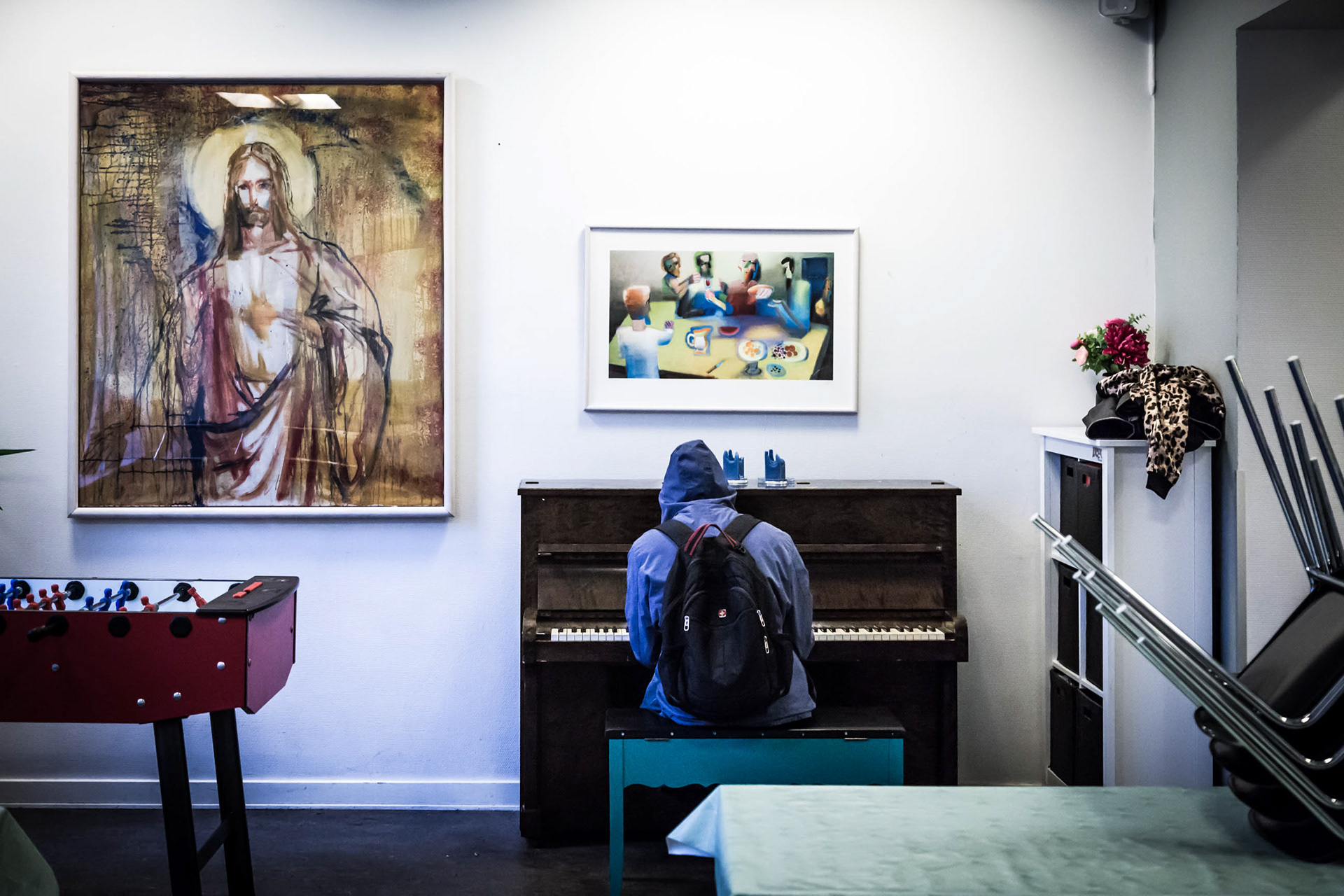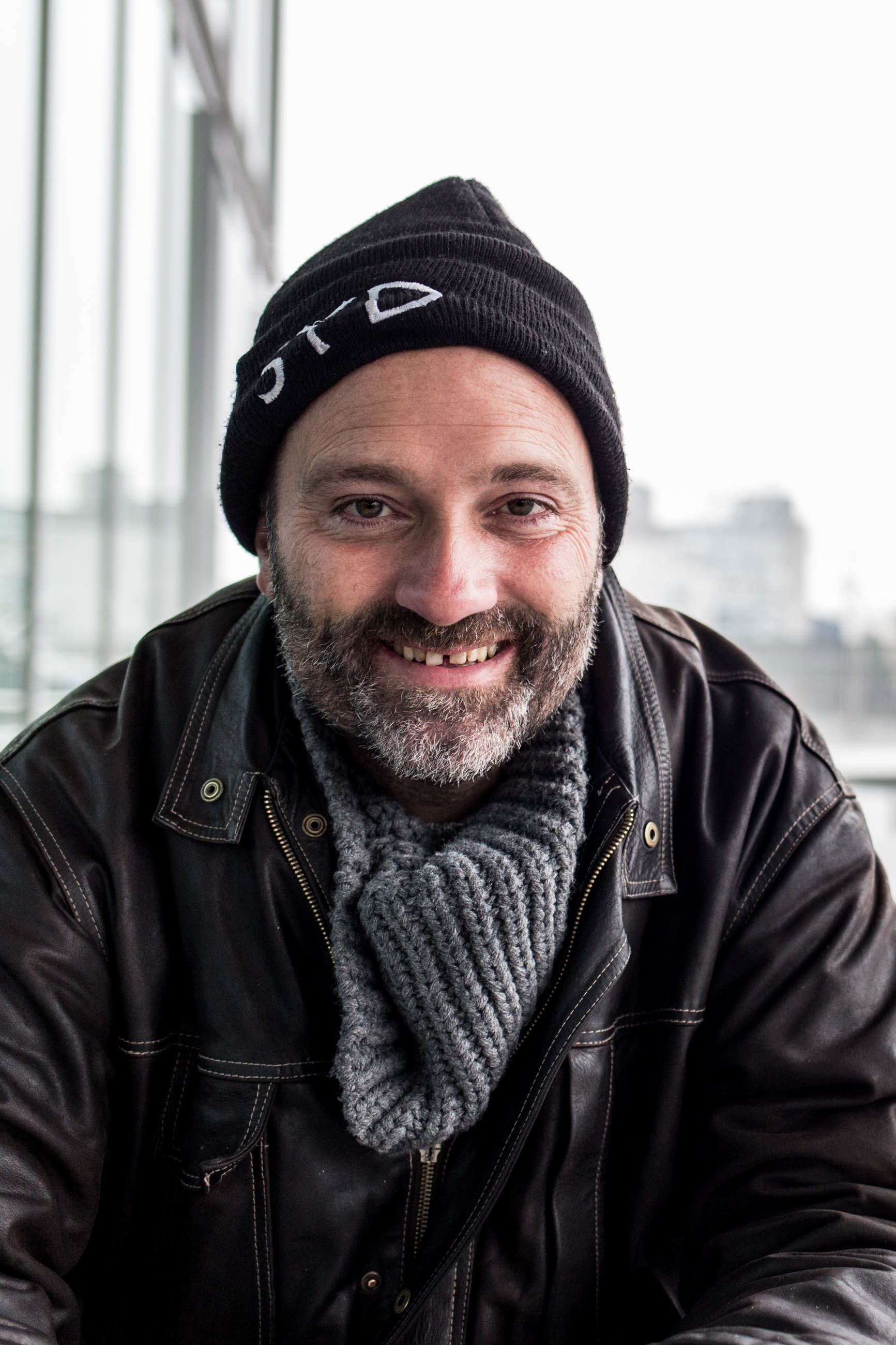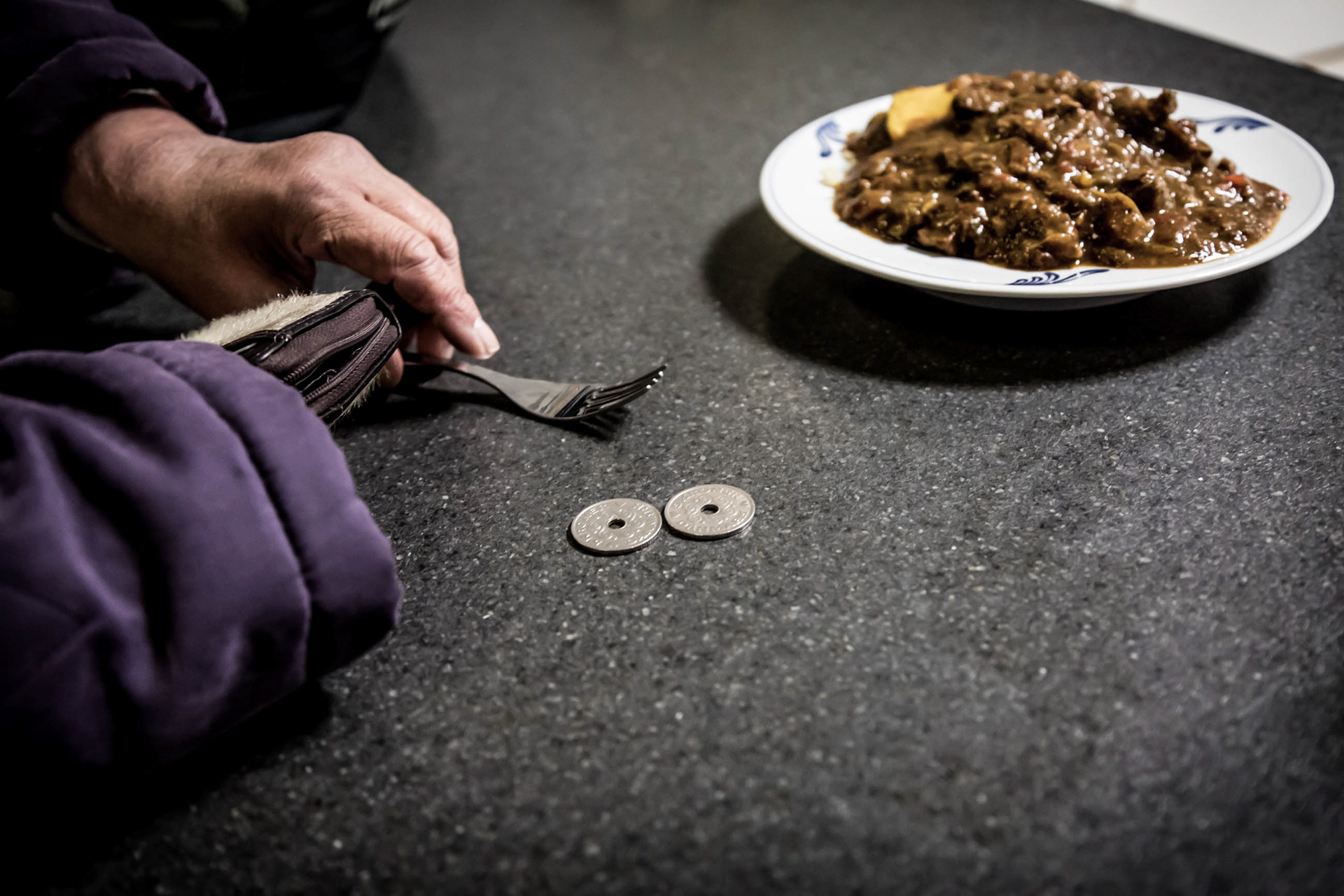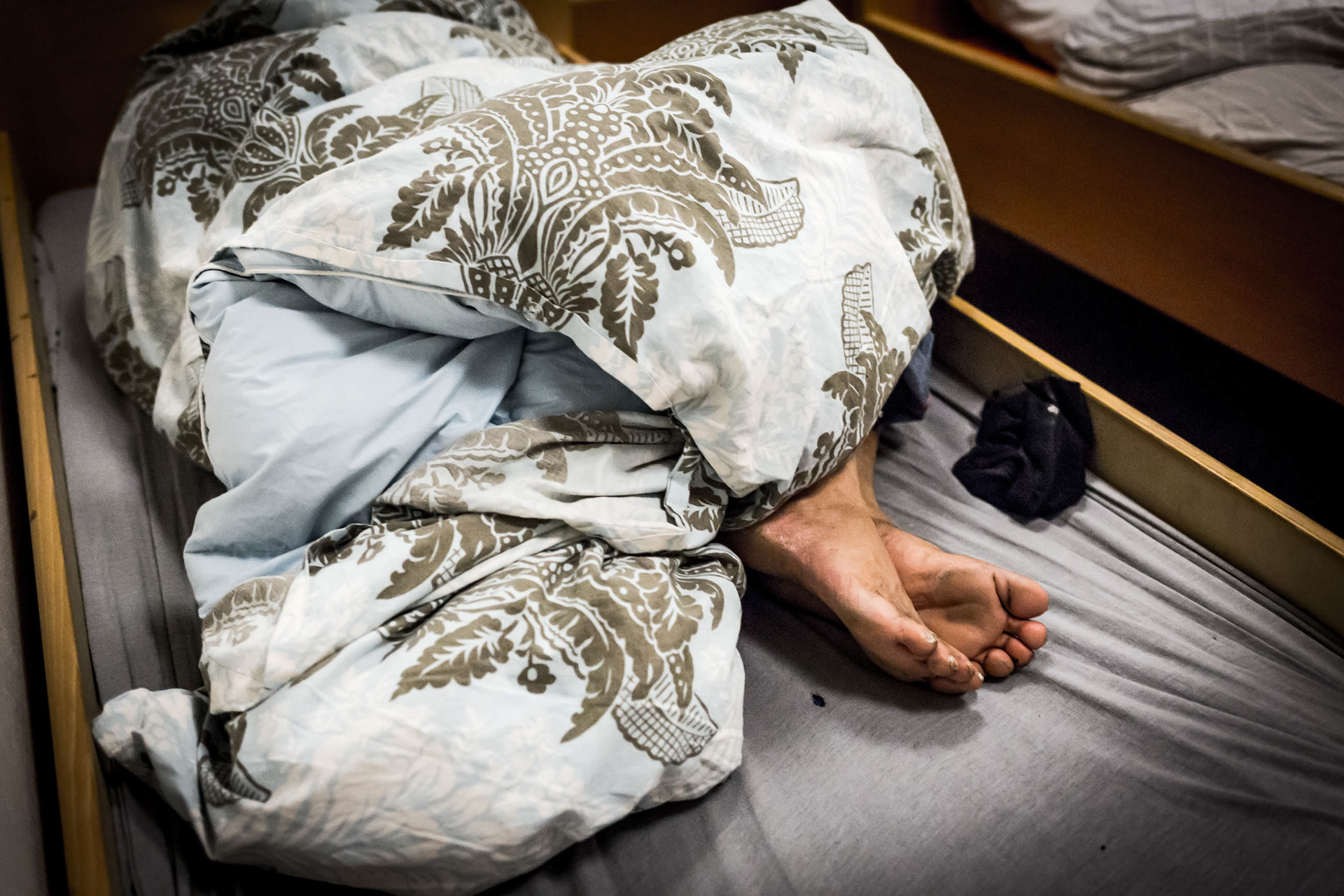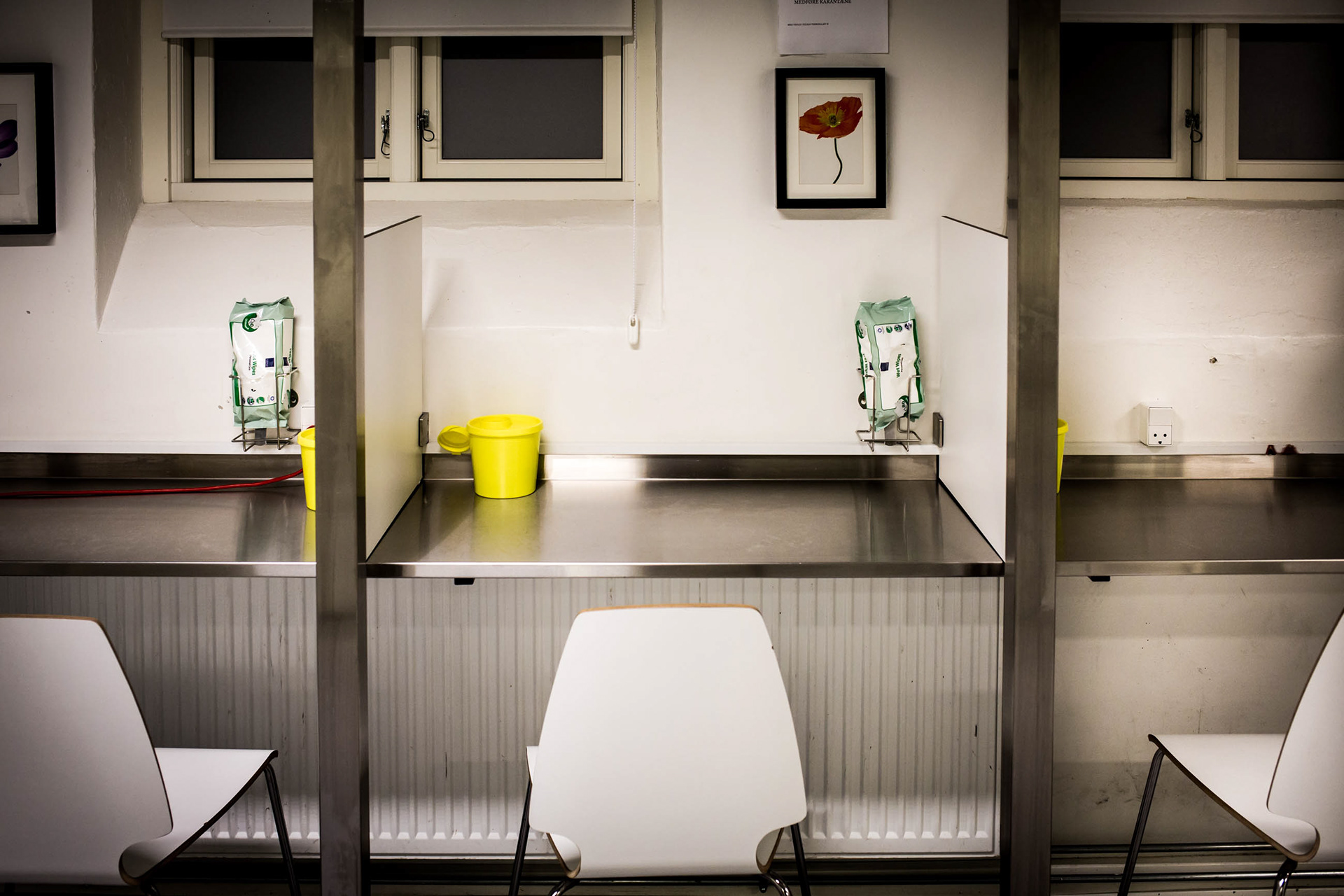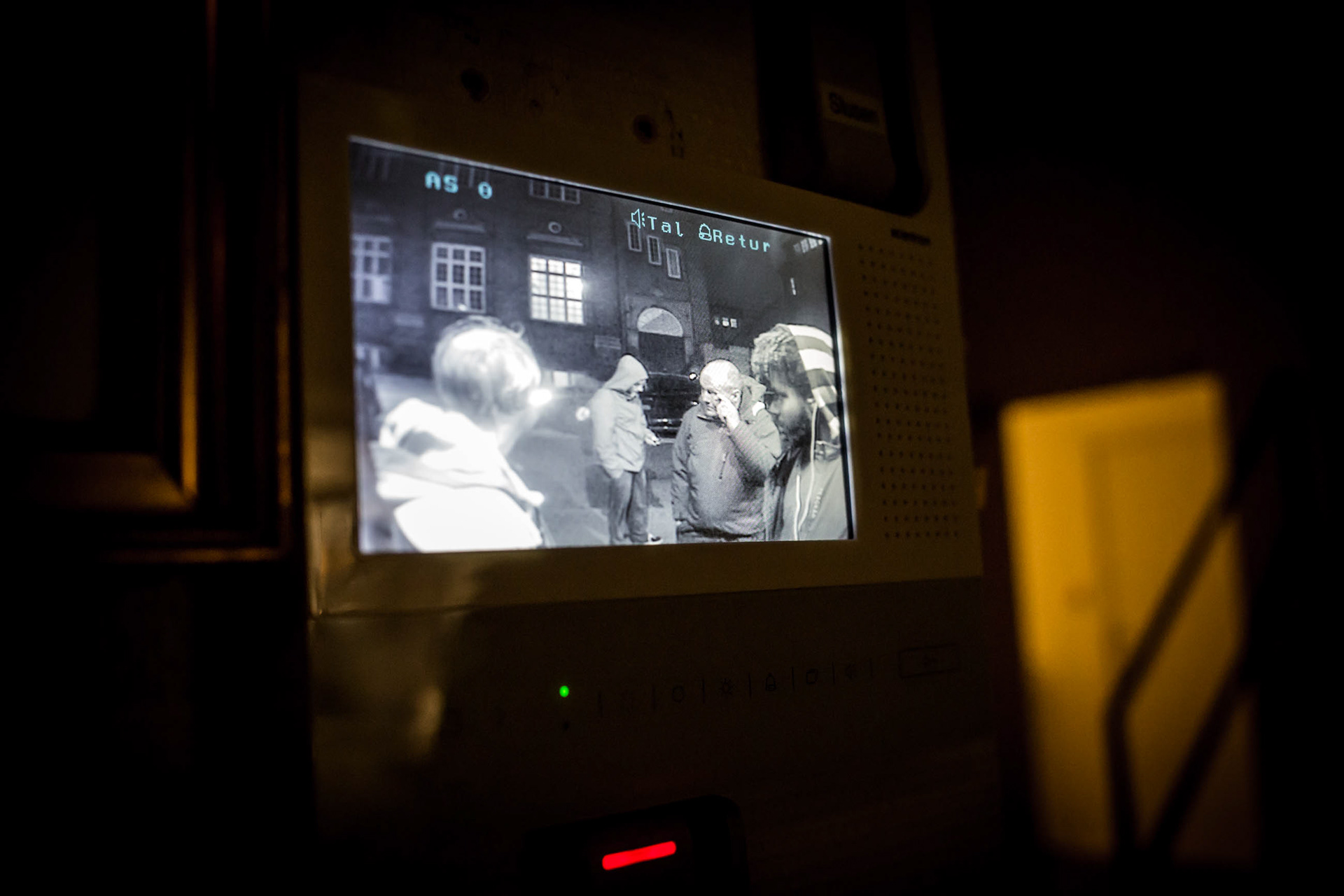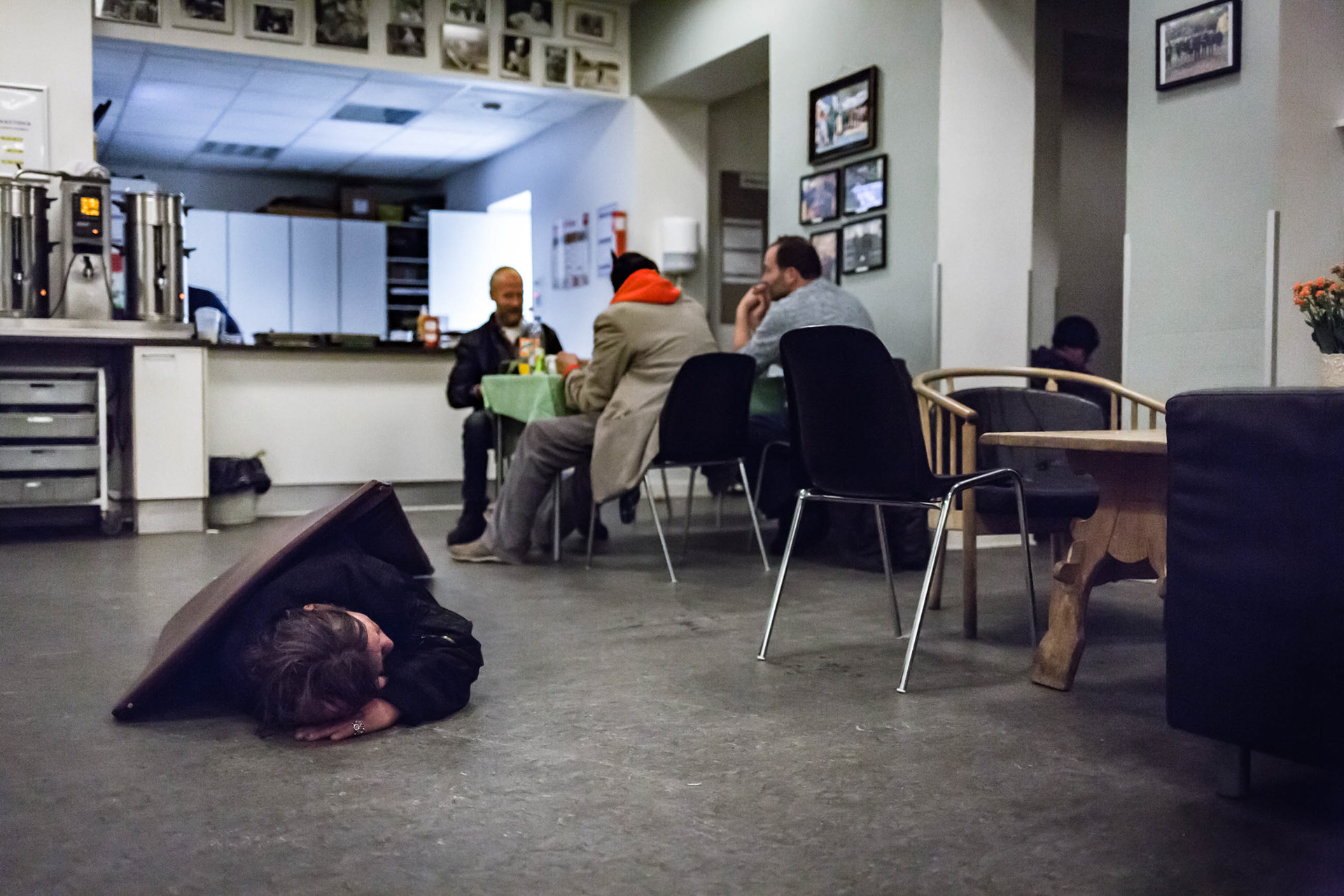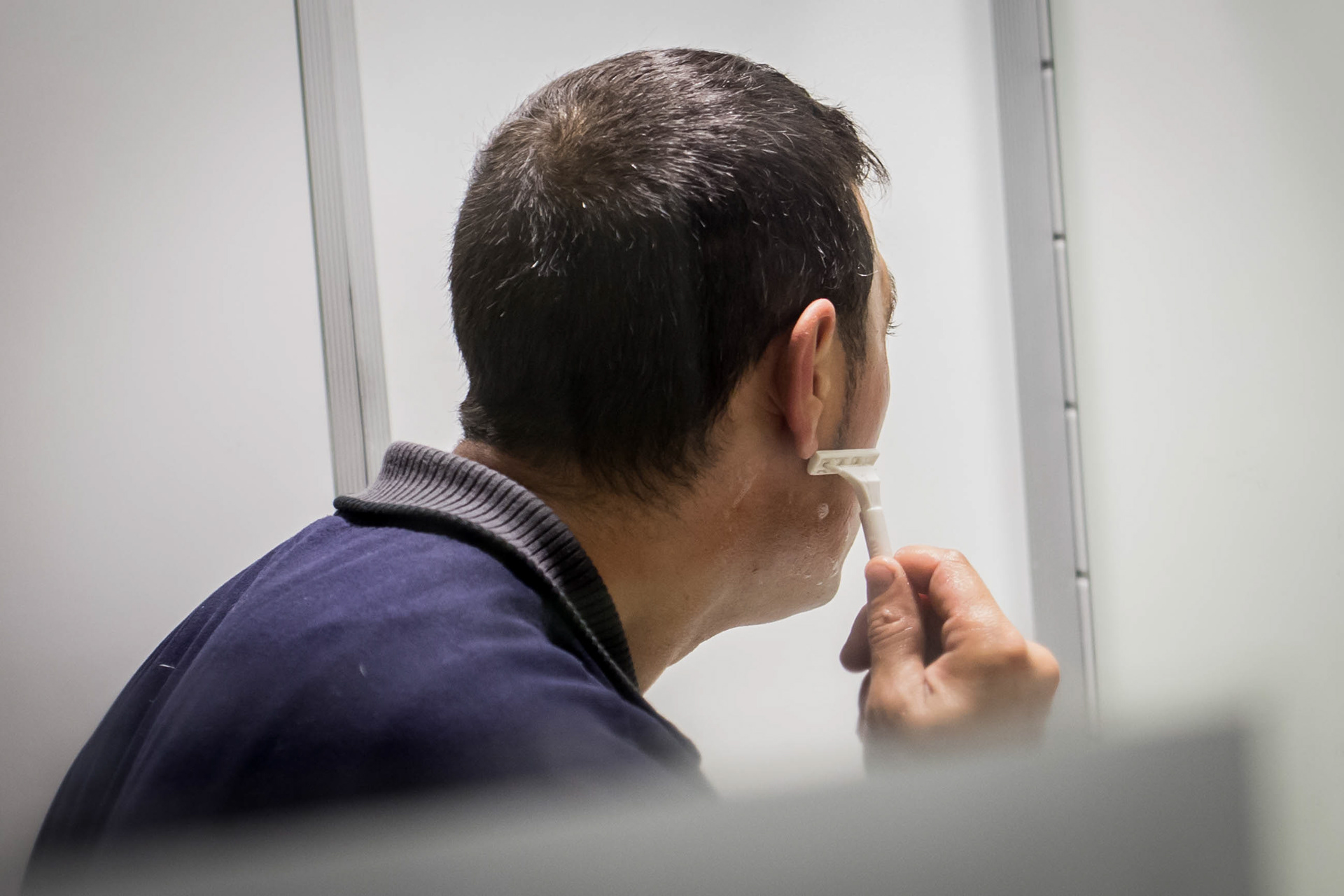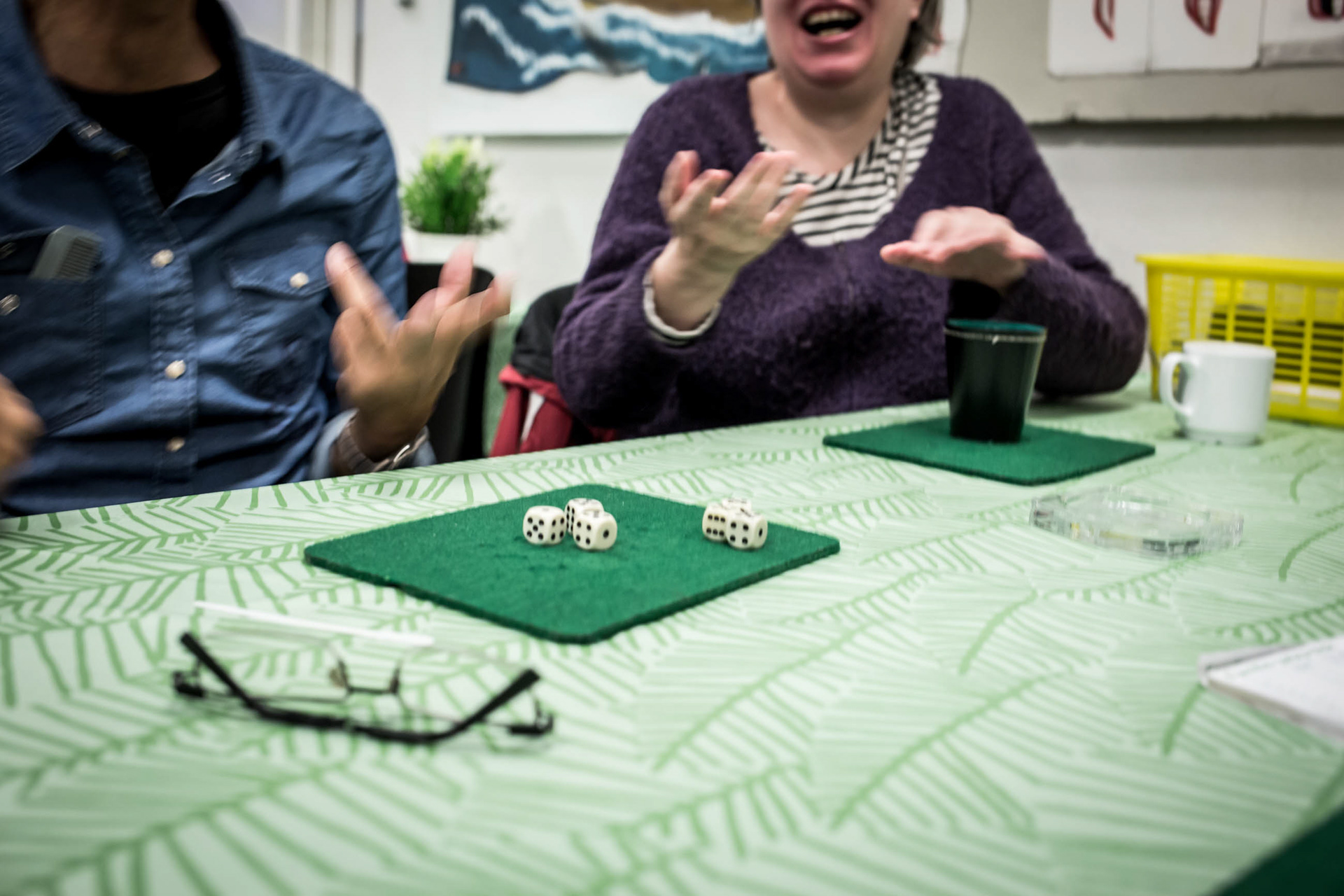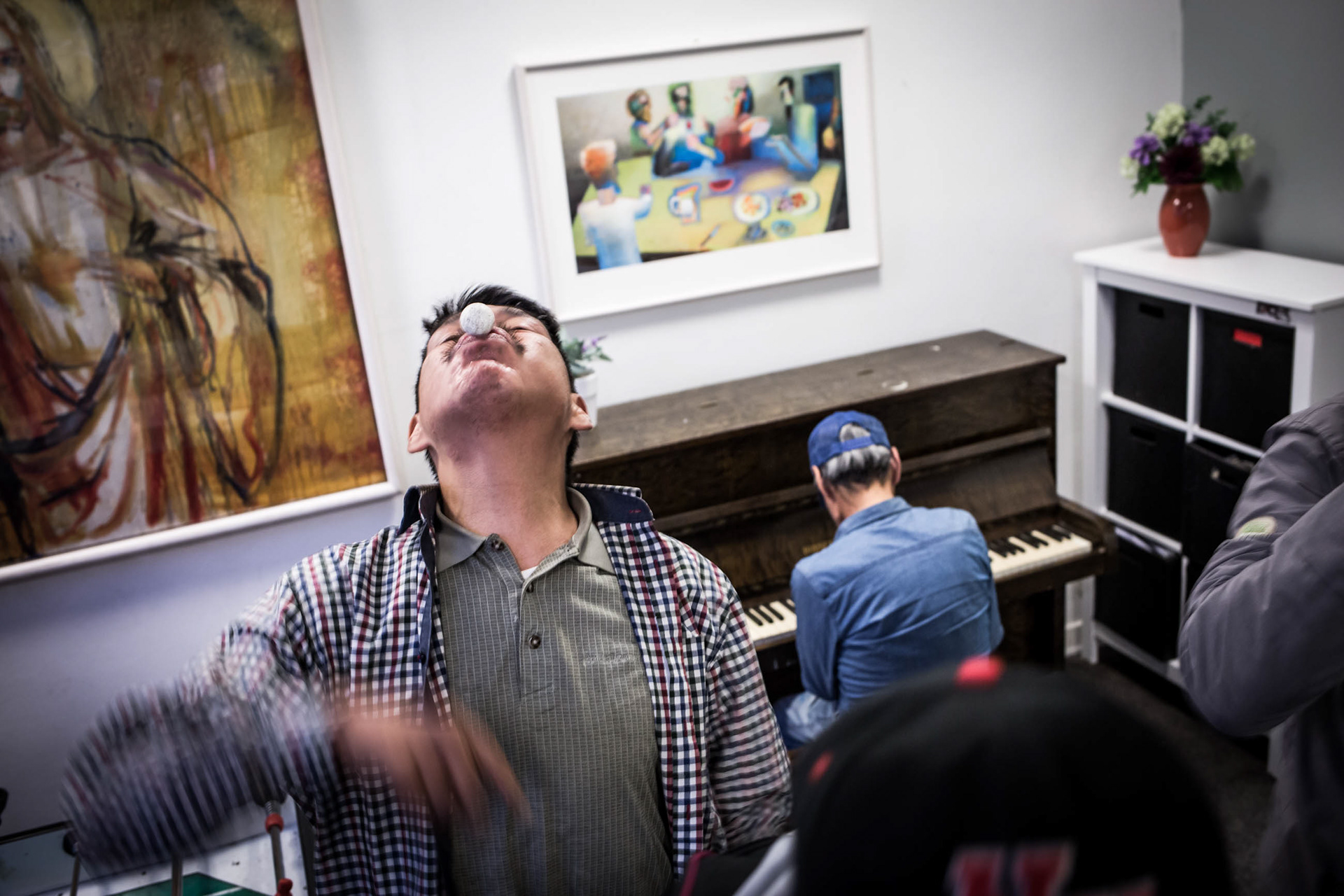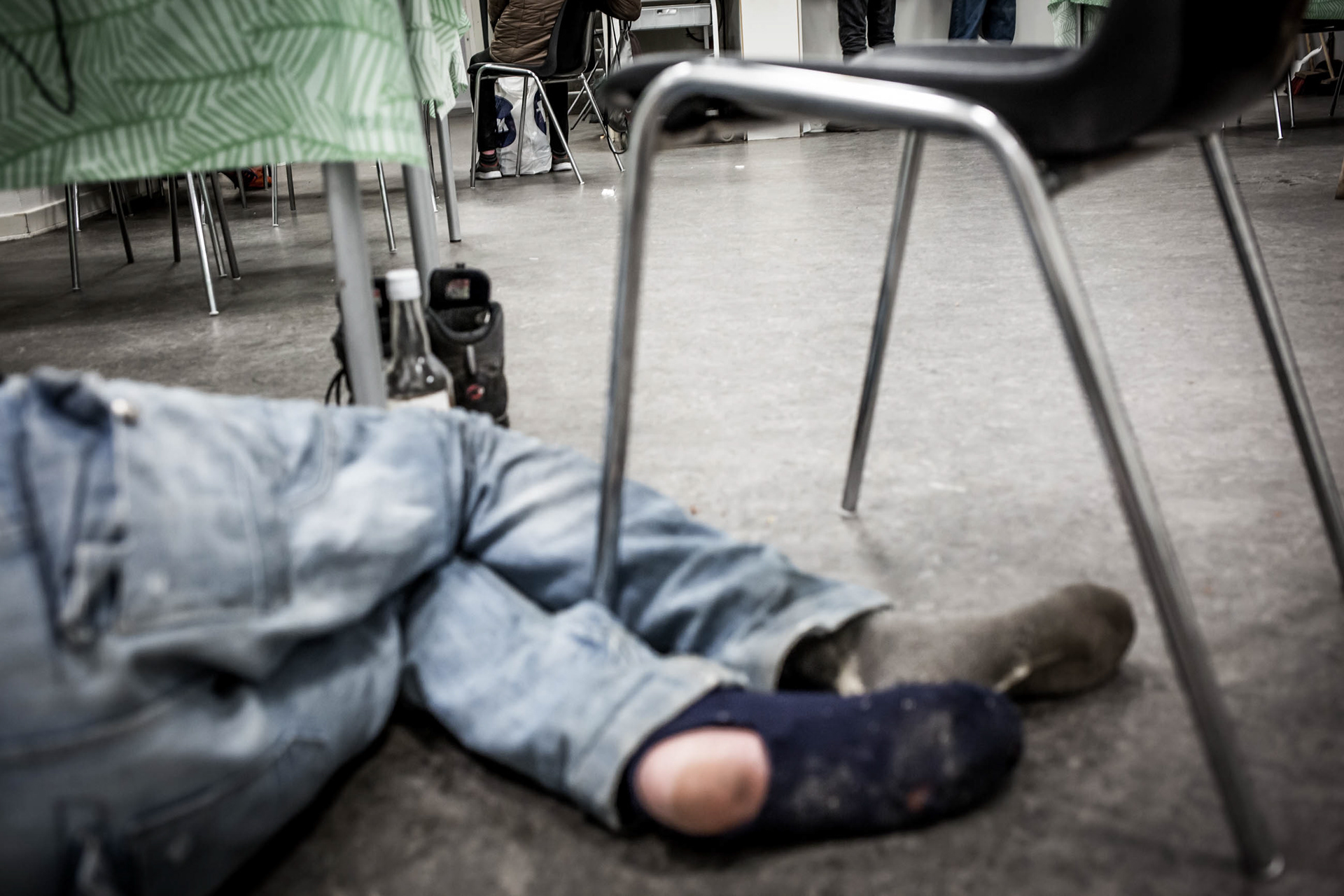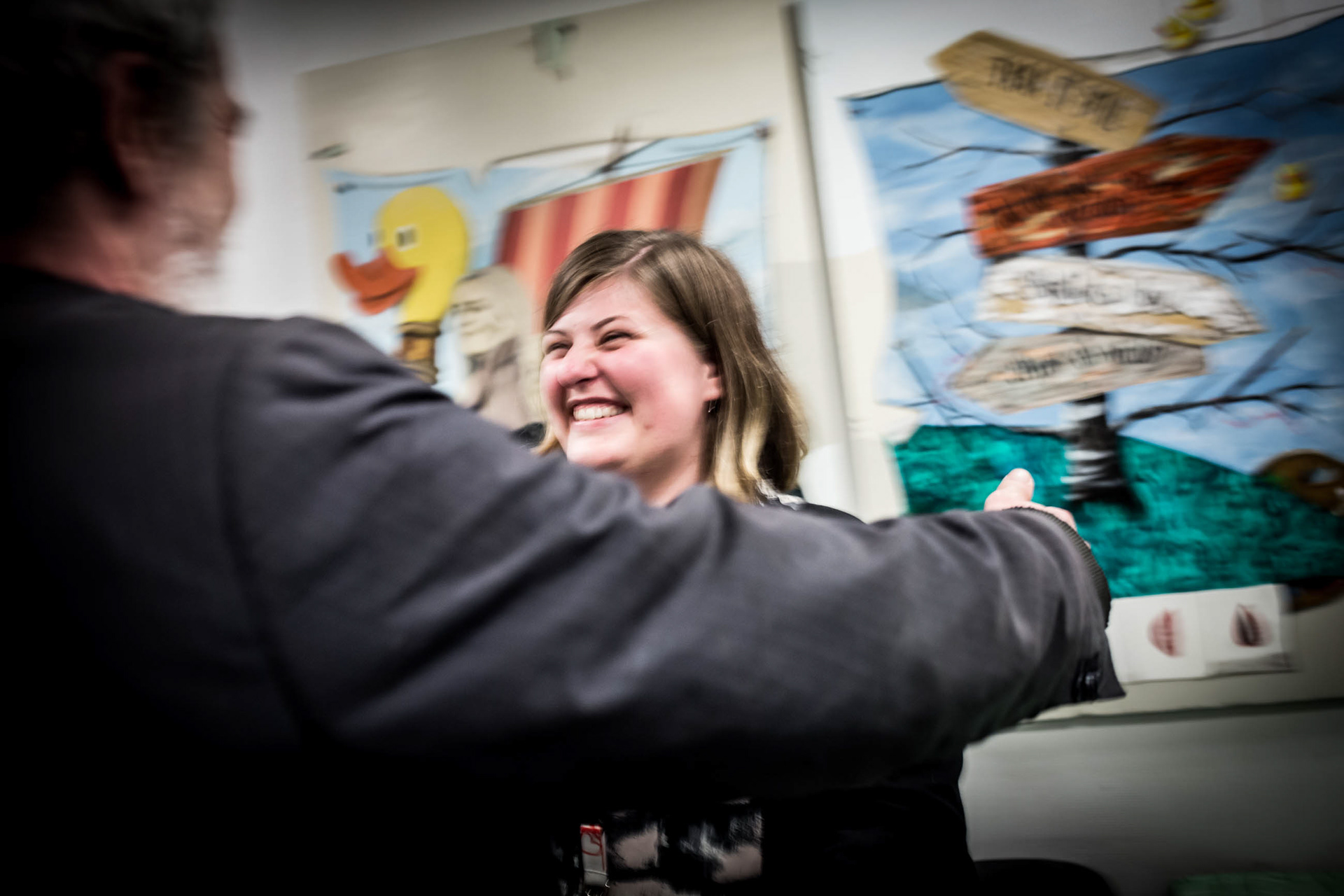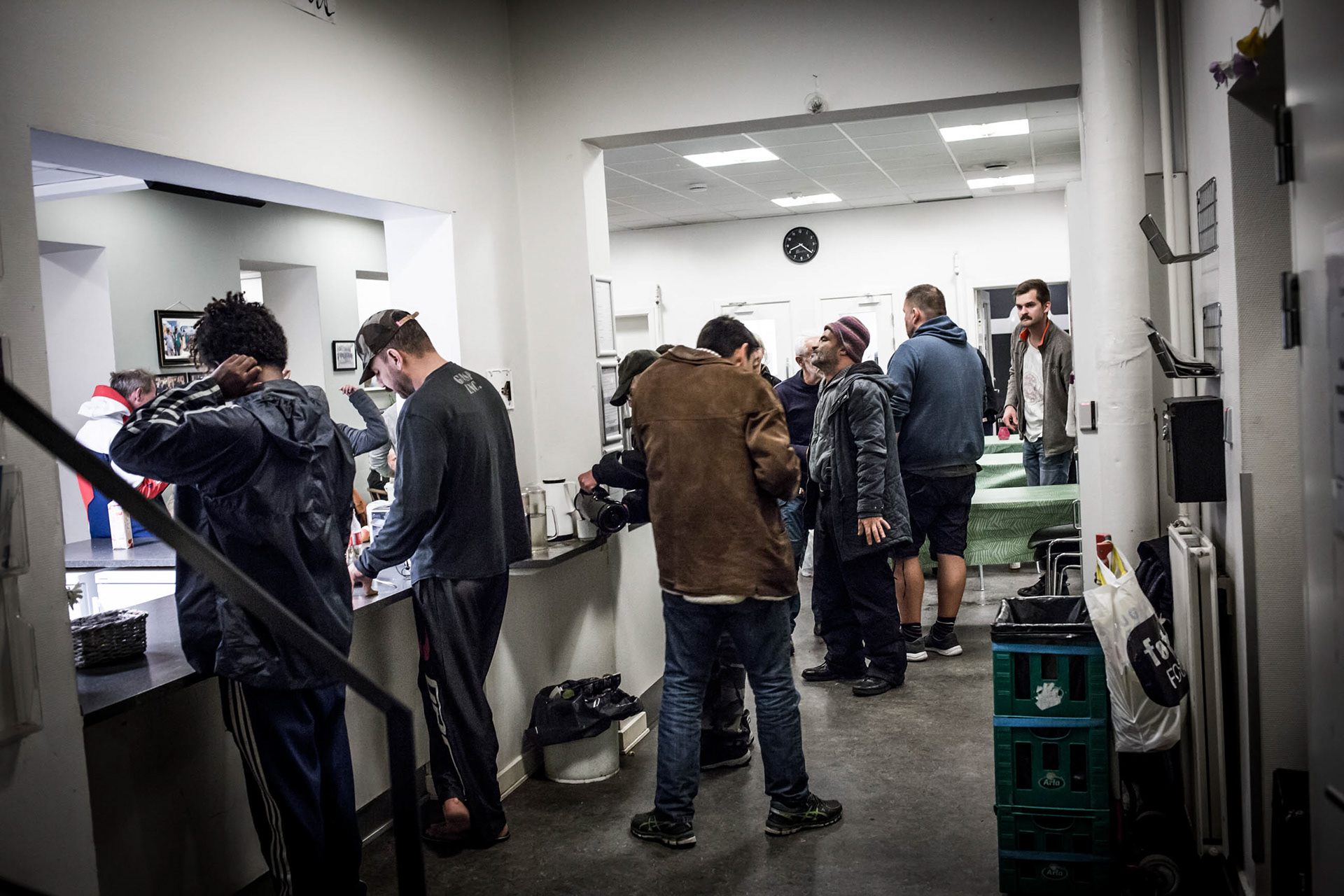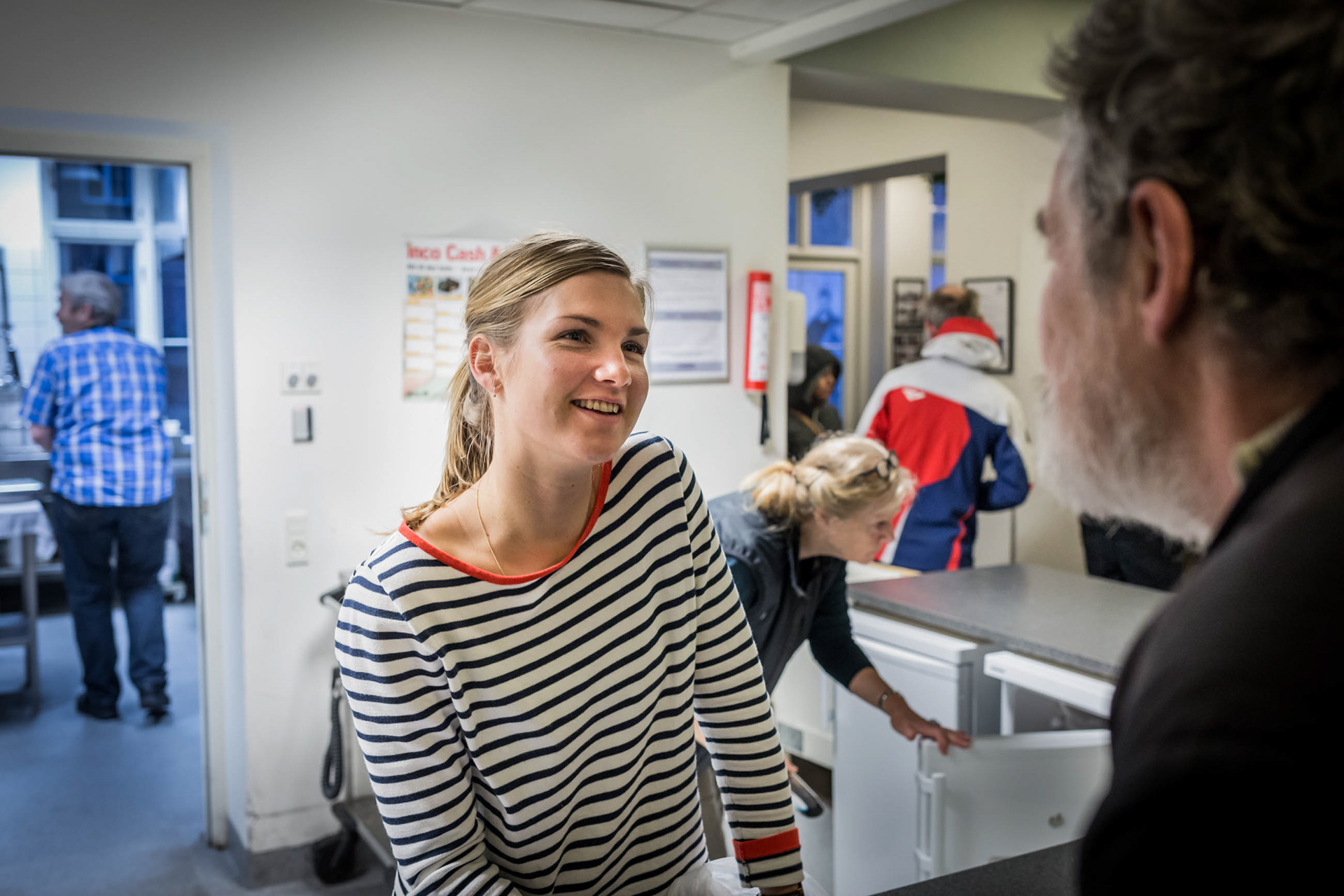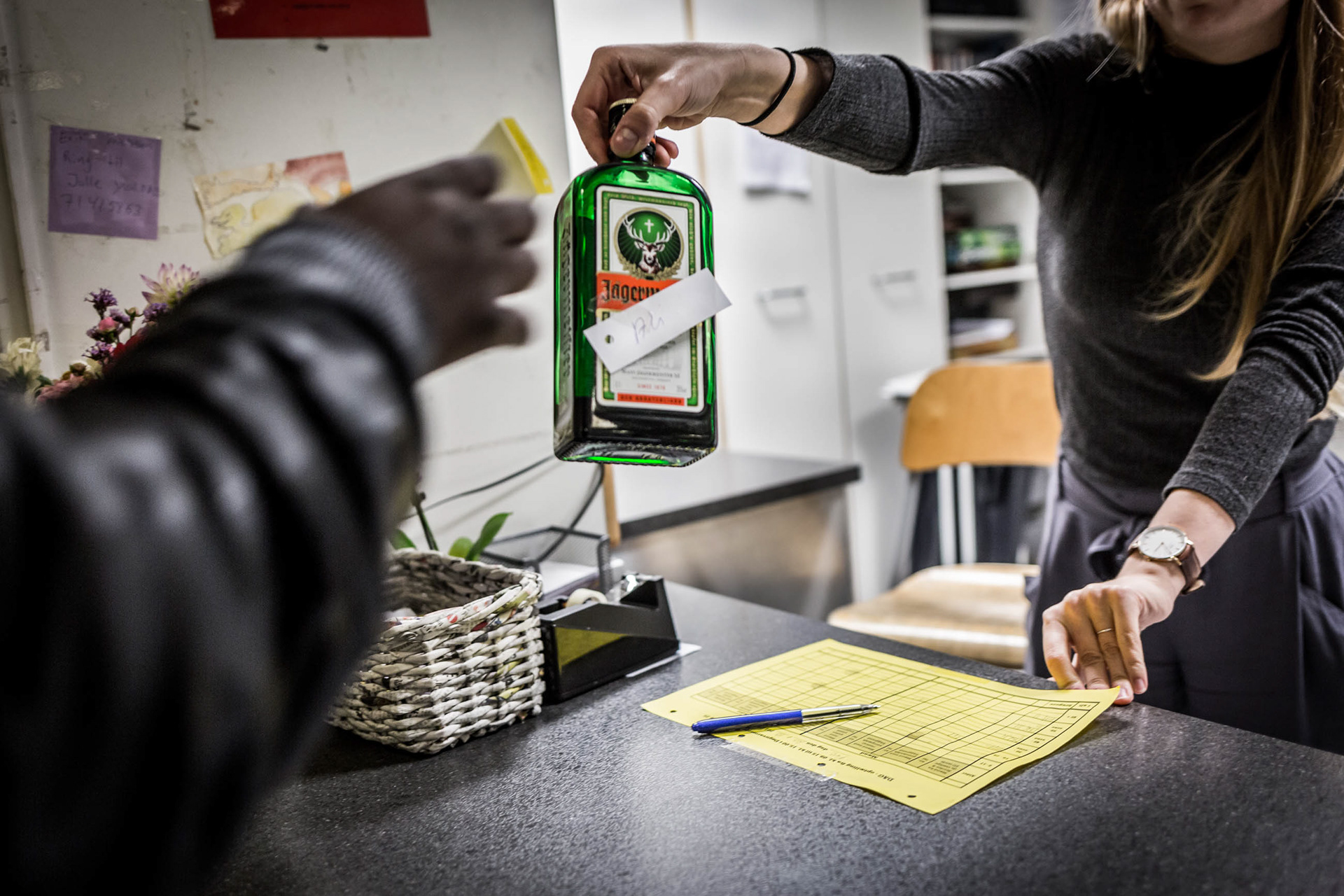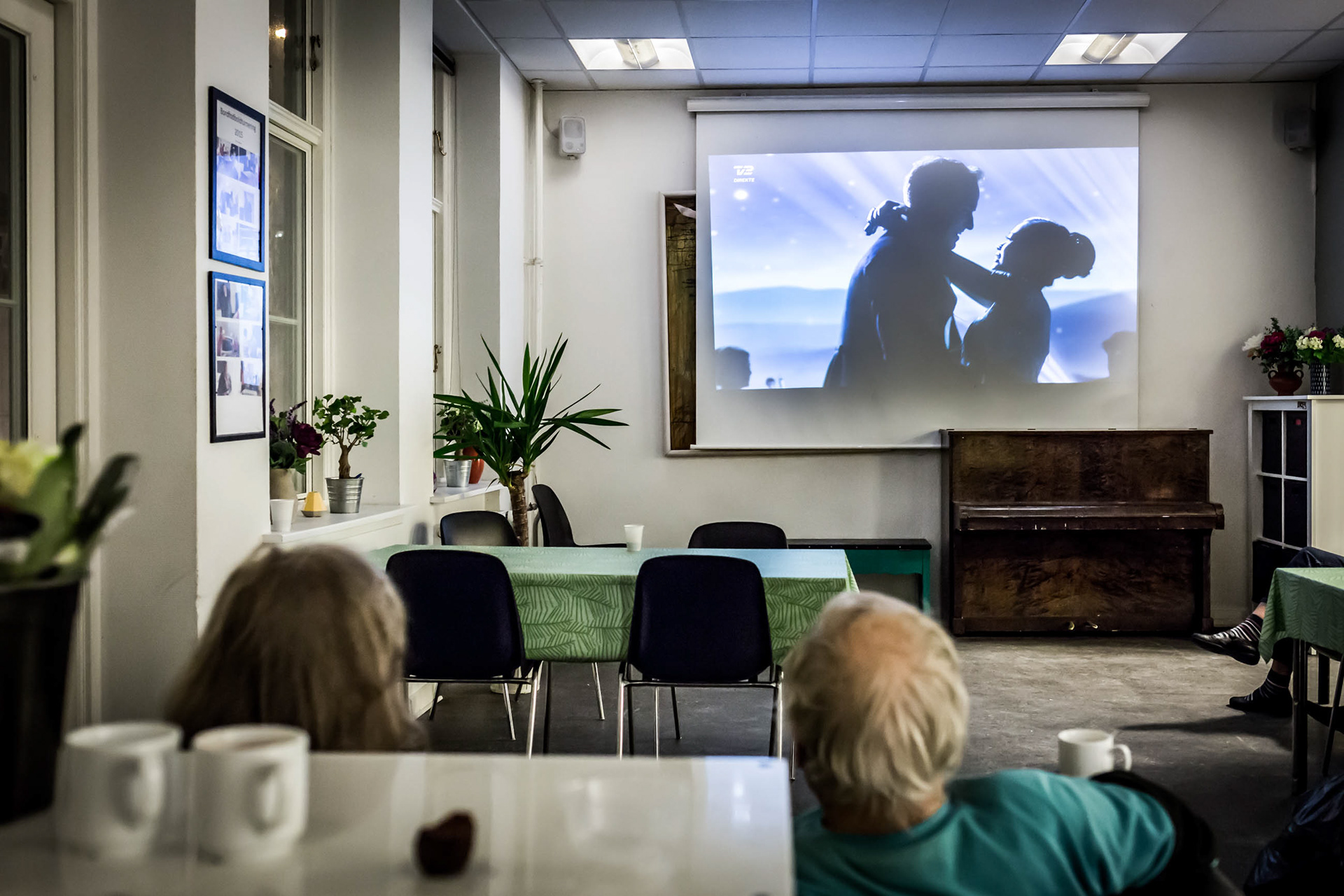 One doesn't know how important it is to have a home until you don't have one.
For the ones who need a place to stay in
Aarhus

there
is a place called
Varmestuen
. It is a shelter for people who do not have a home or simply cannot be at home. Johan is one of them.
The light in the room is dimmed down, someone snores from the corner. On the other side of the room Johan is sitting on a table chatting with two other guys in low volume, sometimes laughing silently. Suddenly it is ringing at the door.
One of the social workers rushes to the desk and checks the monitor. He unlocks the door downstairs with his chip. Then he disappears into the corridor.
After a while it gets noisy in the hall way, someone is talking. Or singing? Someone climbs up the stairs very slowly. Then the social worker appears in the door holding a thin man with pants down. Helping, he carries him into the room and lays him down on a mattress. The man immediately falls asleep.
Varmestuen
 is a 24/7 shelter in the city center of Aarhus. This place is provided by
Kirkens Korshær
, a christian organisation reaching out to some of the most vulnerable people in Denmark.
Everybody can come to
Varmestuen
 in order to get something to eat, find a bed to sleep on, to chat with somebody or to get help with requests regarding social welfare. Johan comes here because he fears sleeping alone at home, the result of childhood abuse from his mother and grandfather.
The social workers call their visitors
guests
. Nobody gets questioned about the reasons why he or she comes to this place.
Varmestuen
 is meant to give people a safe place at any time of the day. Most of the guests are homeless. Their reasons for being homeless are as many as there are homeless people.
An hour later the thin man awakes and starts to yell. He complains about something but is hard to understand because his speech is slurred by alcohol. This disturbs the other guests who are sleeping on a couch or in a chair nearby. The social worker convinces him to take a nap in one of the two bedrooms.
It is almost 2 o'clock in the night when Johan stands up and asks one of the social workers to lock his bag in the wardrobe. During the night he locks his things in the wardrobe so that nobody can steal them while he is sleeping. Here poor people steal from other poor people because their addiction to drugs or alcohol make it necessary.
Slowly Johan crosses the room heading to one of the bedrooms. Again he has to ask one of the social workers to unlock the door for him. Then he disappears into the dark of the dormitory.
At 7:30am Johan comes out again looking sleepy. He vanishes into the bathroom with a toothbrush in his hands.
Guests are lying everywhere in the living room. Some are still sleeping on couches with a cover over their heads. Others are still sleeping on mattresses or simply on the floor under a table.
"Some guests prefer to sleep in the living room. They feel safer with voices and noise around them," Kenneth, one of the social workers, says.
A few social workers are going around to wake everybody up. They look tired from the night shift.
Johan is back from the bathroom and gets himself a plate of muesli with milk for five Kroner. He sits down at a table. His hands are shaking while eating, milk is dropping from the spoon. The medicine he is prescribed for epilepsy has it's side effects.
Some guests complain about the cost for meals. "Facilities and food cost a small amount of money at Varmestuen so that people maintain their dignity," Ole Thvilum, a leader of
Kirkens Korshær
explains.
At 8:30am everybody has to leave the place until 09:15am for cleaning up.
Downstairs in the cellar two other social workers provide service in the
Fixerum
. The doorbell is ringing. One of the social workers checks the monitors and unlocks the door. Someone wearing high heels walks downstairs.
"Hi Anni", the social worker says and smiles.
Anni heads to the smoking room made of glass, big metal tubes on the ceiling. She sits down, lights a cigarette and starts to heat heroin on a piece of aluminium foil. The other social worker is reading a newspaper at the desktop while Anni smokes.
"I would like to stop and take methadone instead. But then I have to announce my name and they would take away my child," Anni says.
The
Fixerum
in Aarhus has been around for four years. Since it was established, no drug addict has to die anymore because of dirty needles or overdose, because there are staff and clean needles.
It is 11:15am. Upstairs it is getting busy again. New and old guests are arriving at
Varmestuen
for lunchtime. So does Johan.
An older lady arrives with a pink trolley and starts to decorate the place with new plastic flowers. She does this once a month in several public places around Aarhus.
By doing this she makes this place even more of a home. Since the last two and a half years Johan considers
Varmestuen
his home although he has a small apartment in a place for elderly people. He does not like this apartment the community has given him.
"When I think of the future," he says, "then to me home means having a wife, children and a cat, a good job and doing creative things at home like writing lyrics or making candles."
It is 03:00pm and everybody has to leave again for the big cleaning up of the day. At 05:00pm the guests can return to
Varmestuen
. Johan asks for an umbrella. He usually uses these two hours for a walk through the city. It is raining outside.
All names have been changed to protect the guests of Varmestuen.